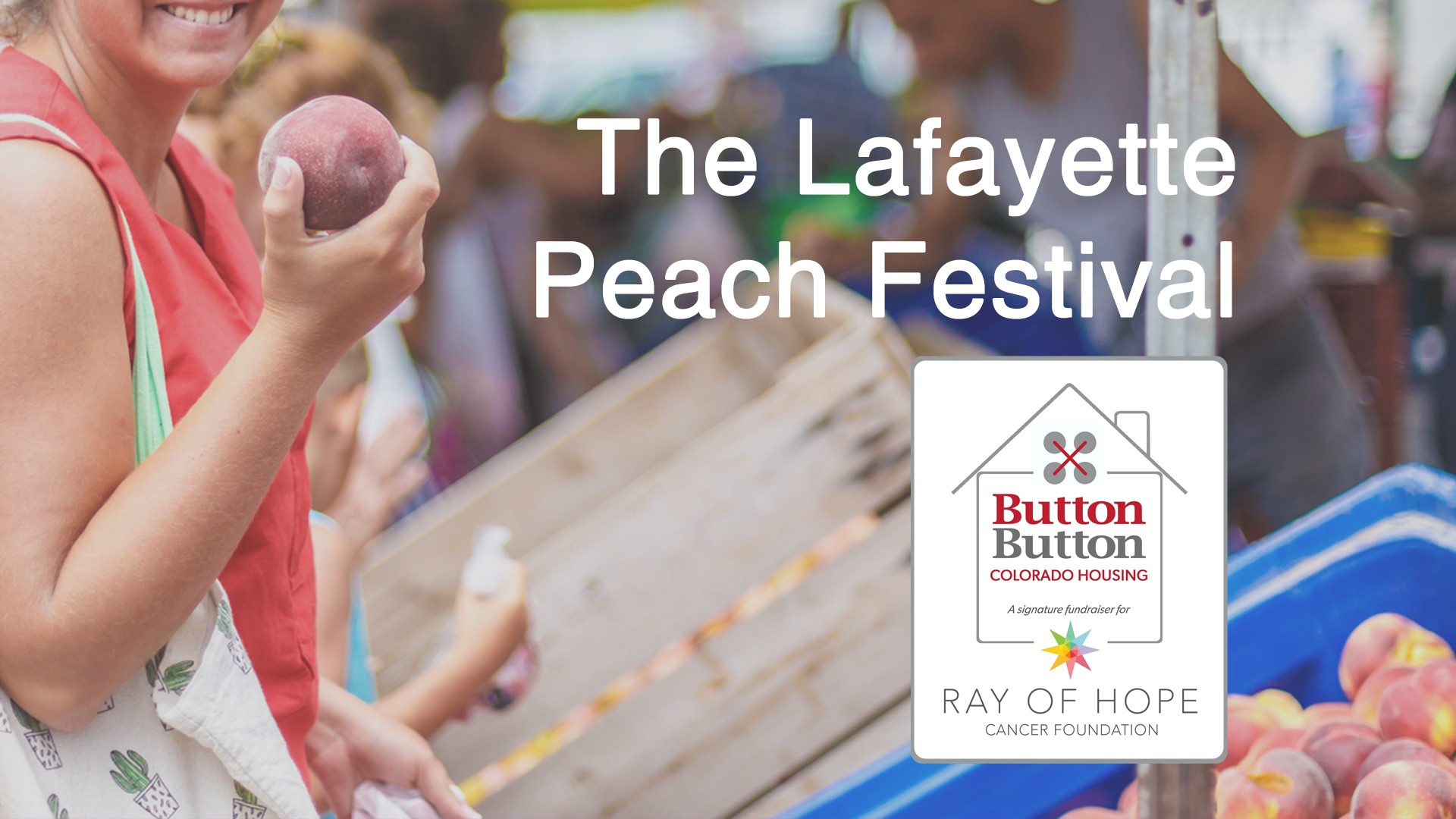 Let's get festive and raise funds with the Button Button Housing Fund!
30,000 pounds of peaches from Palisades will be celebrated in all sorts of delicious ways at the Lafayette Peach Festival (courtesy of the Lafayette Chamber)! We'll be connecting with festival goers about our mission to support the Ray of Hope Cancer Foundation.
Date: Saturday, August 17, 2019, from 9:00 AM – 4:00 PM
Location: Old Town Lafayette on Public Road
No entrance fee to the festival.

All summer we're raising funds for Colorado cancer patients through the Button Button Housing Fund. The proceeds go to the Ray for Hope Cancer Foundation. You can click here to learn more or donate at https://rayofhopebutton.org