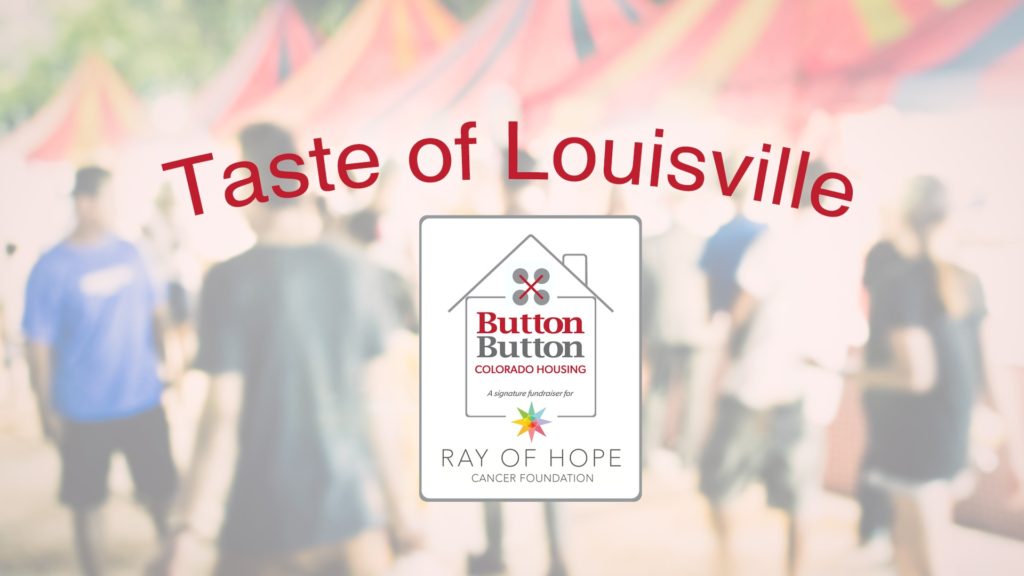 Come out for the food and to support Colorado cancer patients!
We'll be connecting with foodies about the Button Button Housing Fund's mission to support the Ray of Hope Cancer Foundation.
Date: Saturday, June 1, 2019, from 9:00 am to 4:00 pm
Location: Historic Main Street of Louisville, CO 80027
No Entrance Fee
Button Button Housing Fund is a signature fundraiser for Ray of Hope. We'll be manning their booth at the Taste of Louisville to talk about their unique mission for supporting cancer patients and their families.
If you plan to be at the festival, keep your eyes peeled for Linda and me! We'd love to say hello.
All summer we'll have a booth to raise awareness about the Button Button Housing Fund, a signature fundraiser for the Ray of Hope Cancer Foundation. The proceeds will help Colorado cancer patients and their families cover their housing expenses (rent or mortgage) as they undergo treatment. You can sponsor Ray at rayofhopebutton.org